This is main window with one button which opens settings dialog.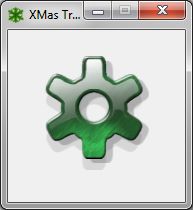 This is Settings dialog. Here you can compose your XMas Tree, Toys, Garlands, Blinks and so on. Every toy can be converted to garland and back.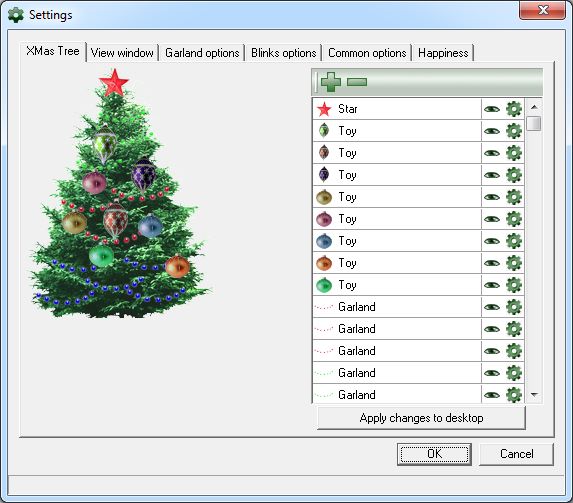 This is default XMas Tree view.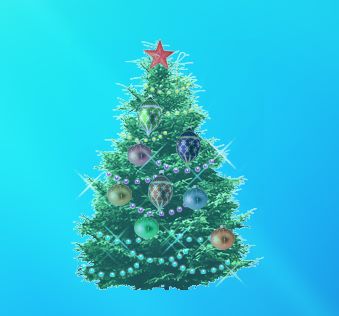 This is window with toy properties. You can choose hue, brightness, contrast, opaque and size.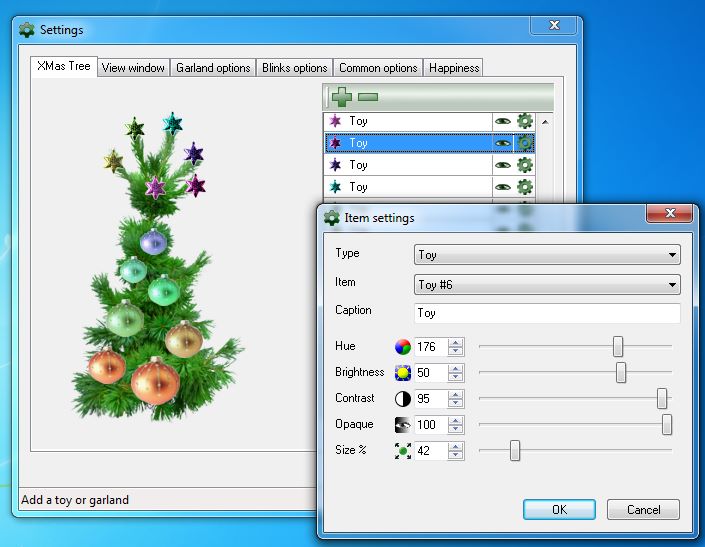 This is window with XMax tree properties. You can use your own picture for XMax Tree here. Also, when you resize the tree, you can bind toys with it, to move and resize them within.